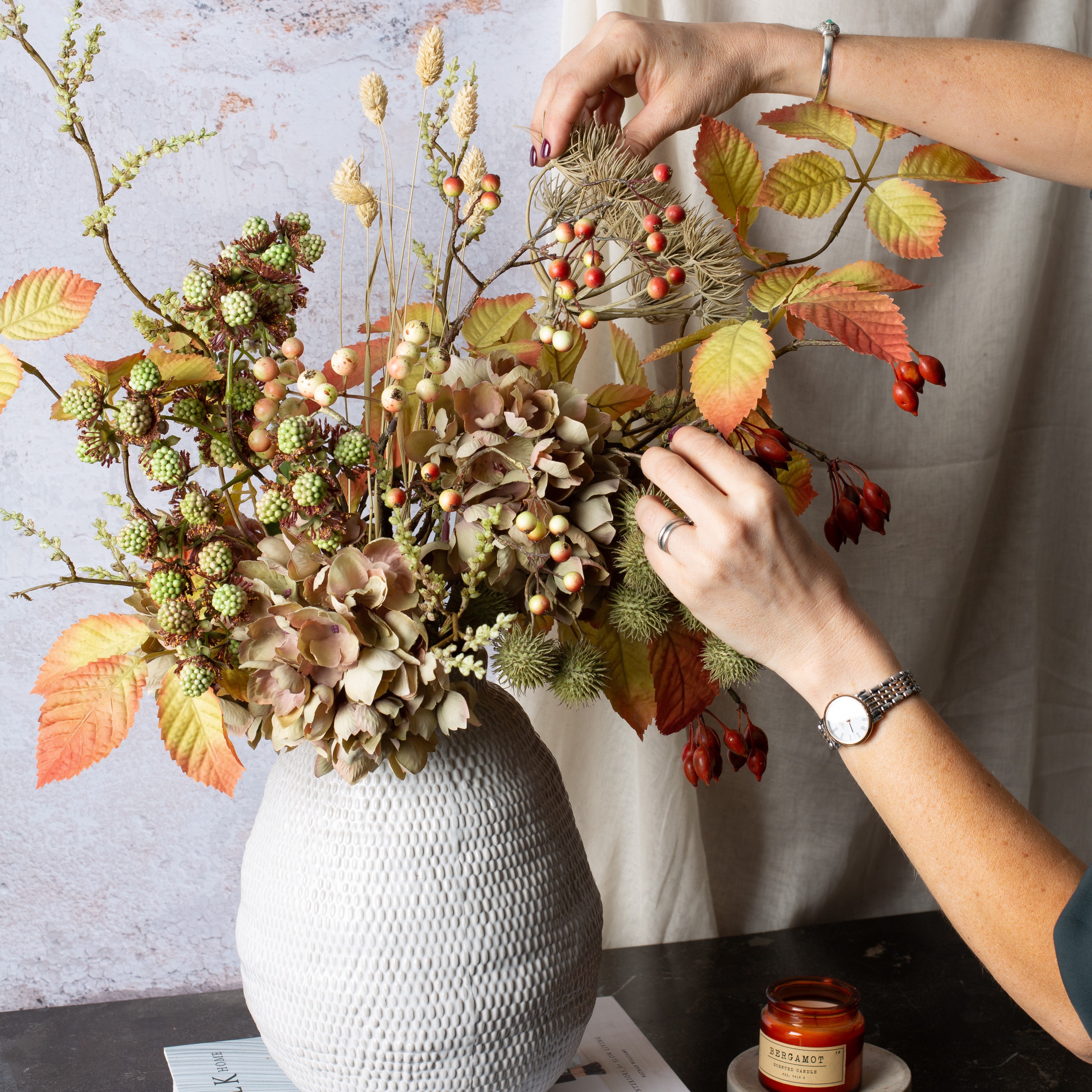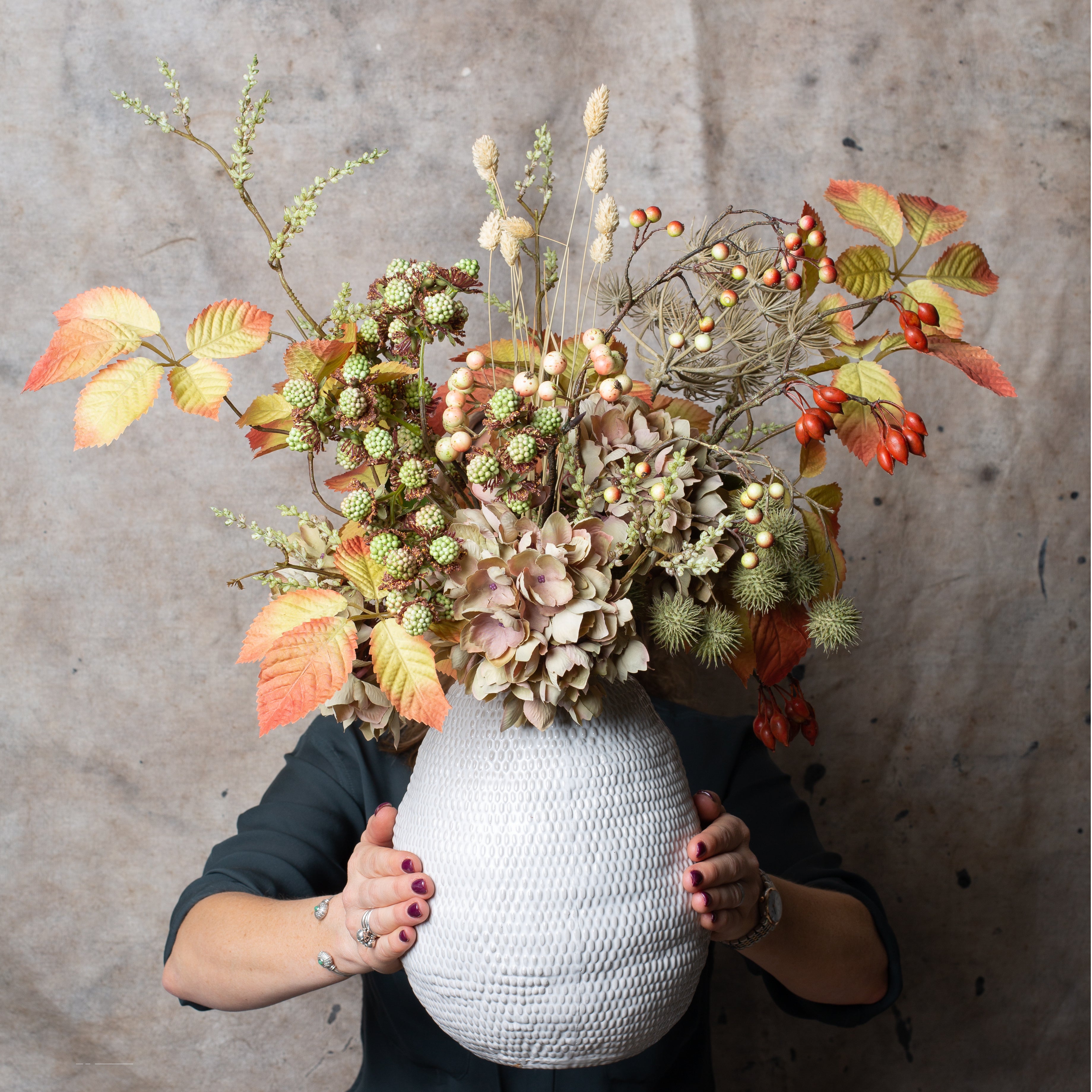 Autumn Berry Arrangement
When you think Autumn, the colour orange is probably up there, front of mind. Our 'Autumn Berry' shouts this from the rooftops with its brightly coloured beech leaves and flame orange rosehips and branch berries. This is all grounded by 3 dry-look hydrangeas -each with warm, mottled undertones, the dry-look cow parsley head and oodles of textual 'not quite ripe' raspberries. It's a lovely vibrant celebration of Autumn. 
This beautifully gathered, 360 degree faux arrangement comes wrapped and tied into a recyclable cardboard box.  To give you greater flexibility on different vase options, we keep the stems long -some of these may be bent in order to pack them, but they can easily be straightened out or cut to the right size to suit your vase.
Approx overall size: w: 50cm x h 50cm
We've styled this arrangement in our Farringdon vase (see our vase section for more details)

If you require the arrangement to be pre-arranged and styled to a specific vase, please contact us for our bespoke hand-made service at info@areyoufleurreal.com