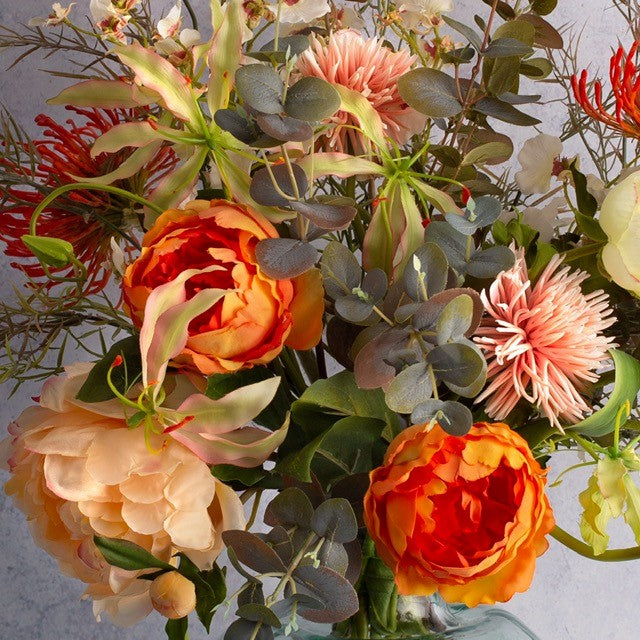 Clockwork Orange
Not all colours harmonise: some sing! Rooms heavily punctuated with bold shots leap out at you -their bold hues automatically making tiny spaces feel cooler and edgier than they really are.
Clockwork Orange will add an instant shot of rock 'n' roll through its vivid pairing of re-orange proteas and peonies with the softer pale pink dahlias.
Contrasting textures and tones have been created by combining honey myrtle and zesty lime gloriosa. An unexpected colour combination that really works!
The bright hues in this display will knock you pad out the park!
This beautifully gather, forward facing arrangement is available with or without the vase. The large recycled vase may also be purchased separately in the 'Vases' section of our website.
Approx. overall size: w. 60cm x 70cm
Delivery: £5.95