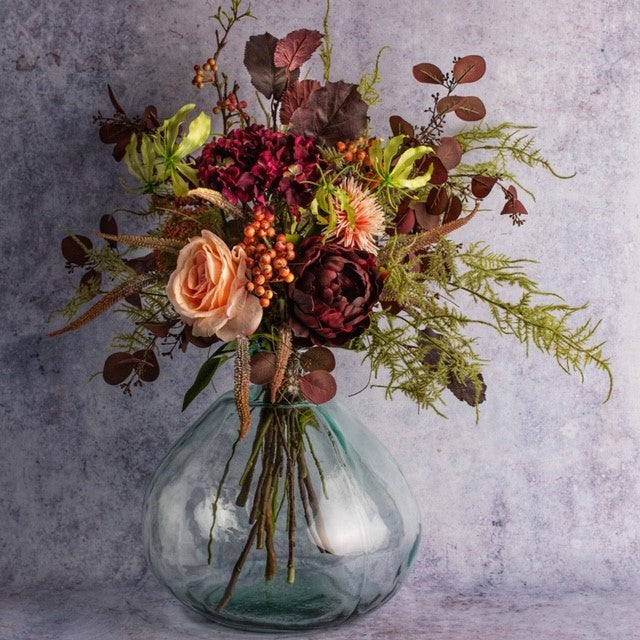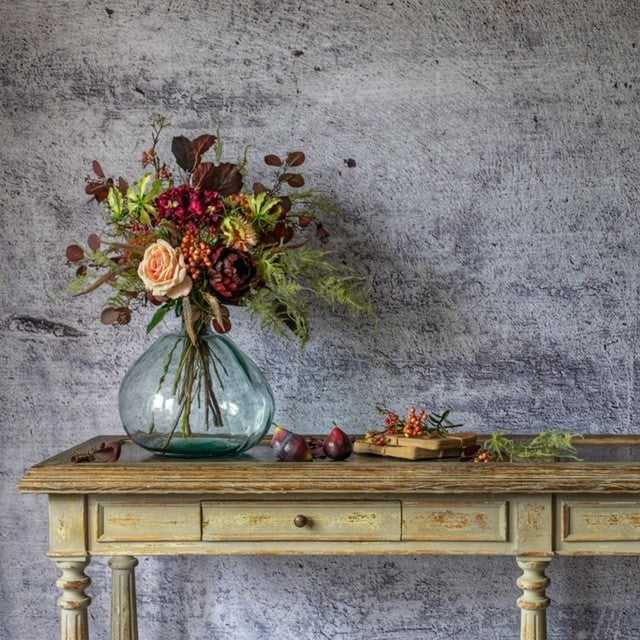 Baked Cherry
'Don't be afraid of the dark!'. Dark red is such a powerful colour -dependable, strong, it feel luxurious and intoxicating at the very same time. The deep red hues of the peonies, hydrangeas and eucalyptus clash spectacularly with the lime green gloriosa and blush rose accents. The overall look is dramatic and intriguing.
I think that any room can take some bold gestures and a few shots of vivid, no matter how big or how small. Try it in your hallway or dining room and suddenly take your room to new heights.
Handmade to order, this stunning forward facing arrangement contains approximately 26 stems.
Price includes vase, but this arrangement is available with or without the vase.
The large, recycled vase may also be purchased separately in the 'Vases' section of our website.
Approx overall size: w: 600cm x h 70cm 
Delivery: £5.95