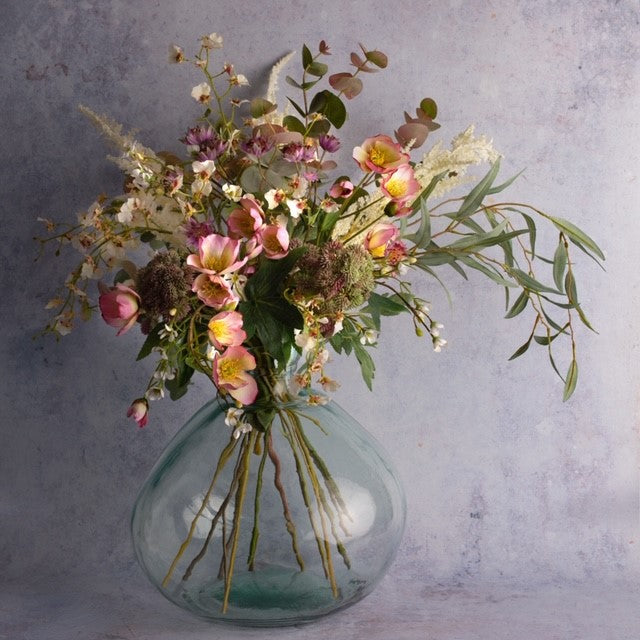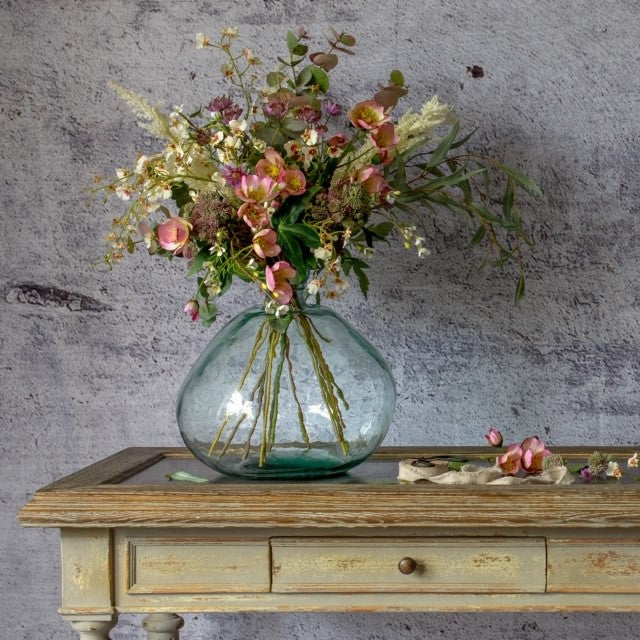 Confetti Pink
Embrace the spring/summer season by swapping out your foliage to lighter floral notes.  It will make you feel happy to be at home and ensure that your space evolves rather than staying the same. This handpicked spring floral arrangements focuses on the uplifting shades of pink which will add a breath of fresh air to your interiors.
The cascade of delicate pink Hellebores certainly grabs your attention when paired with the explosion of white from the oncidium and wax flower. The dusky pinks found in the angelica contrast with the vivid shot of intense pink from the astrantia; the results are creative, inviting and uplifting! 
Place this truly realistic flower display in a soft neutral shady room, and watch it create intrigue, pattern and life to your room!
This beautifully gathered, forward facing faux arrangement is available with or without the vase
The large, recycled vase may also be purchased separately in the 'Vases' section of our website.
Approx. overall size: w: 70cm x h 70cm
Delivery to mainland UK: £5.95
For delivery costs outside the UK, please email us at info@areyoufleurreal.co.uk