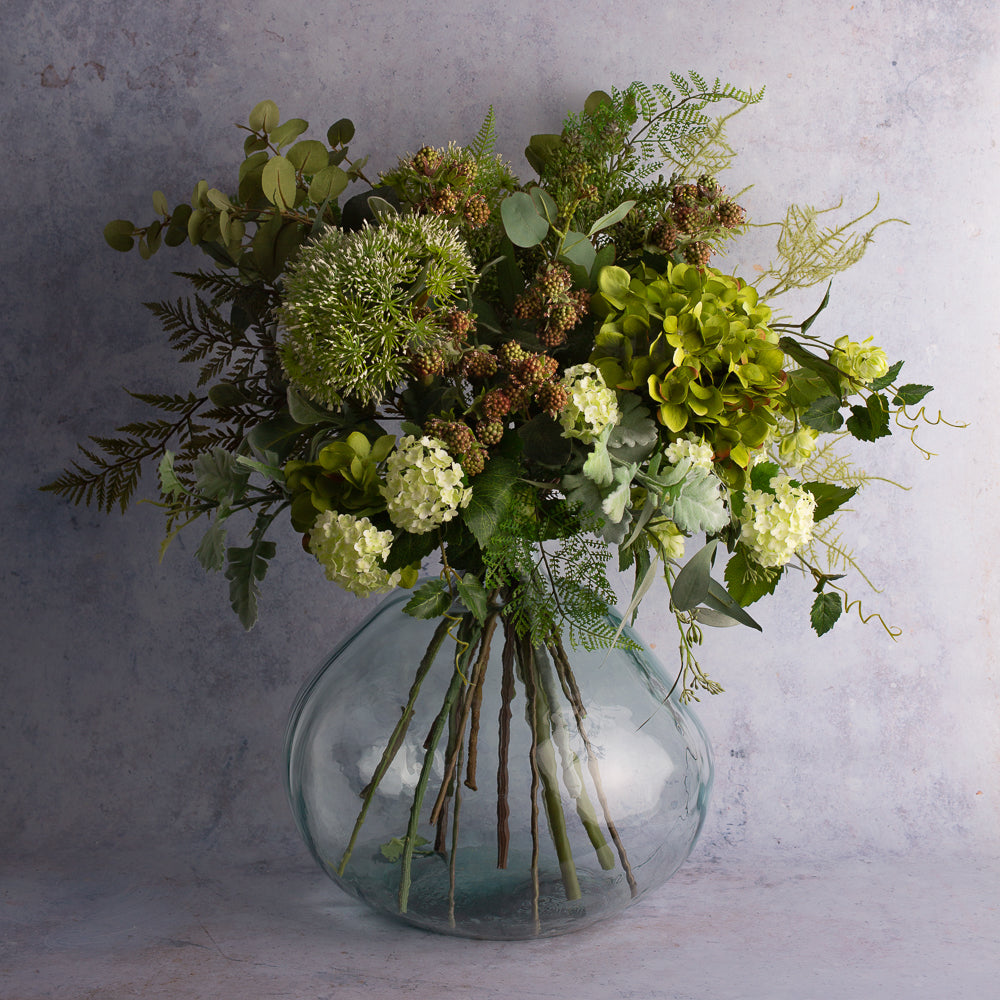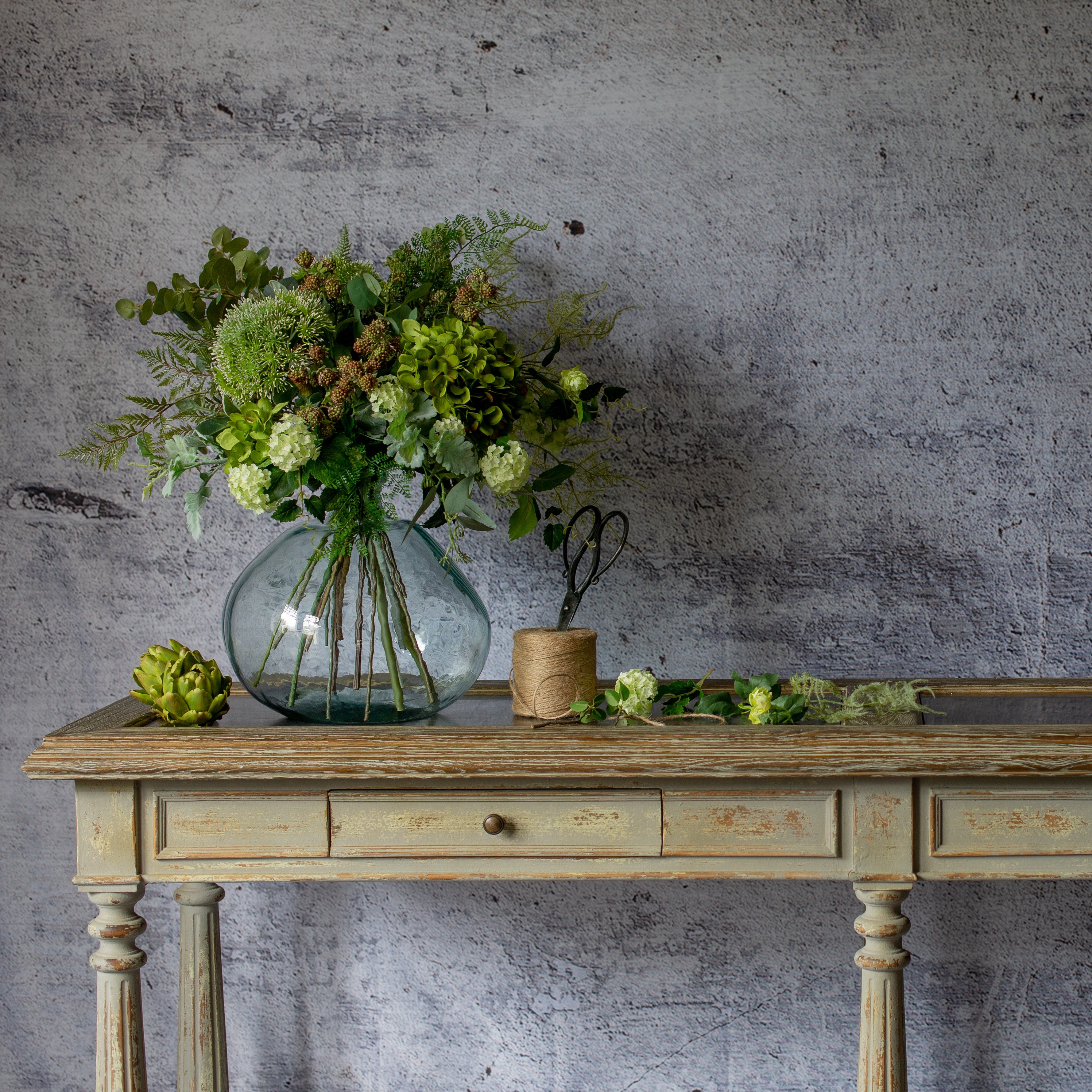 Hampton Court Green
It doesn't matter what other colours are going on in your home, when it comes to adding greenery. Greenery refreshes and invigorates areas of your home like nothing else. The trick is to look at flowers in the same way as you would any other accessory. Think about their shape, their colour, their texture -and above all, play about with scale.
Hampton Court Green is a sumptuous, full-bodied display of all things green. Unapologetically huge Alliums and Hydrangeas contrast with the intricately detailed asparagus ferns. The earthy and muted tones of the raspberry sprays complement this rich, intense green palette, creating excitement and drama!
Handmade to order, this beautiful forward-facing arrangement is available with or without the vase.
The large, recycled vase may also be purchased separately in the 'Vases' section of our website. 
Approx overall size: w: 65cm x h 65cm
Delivery: £6.95