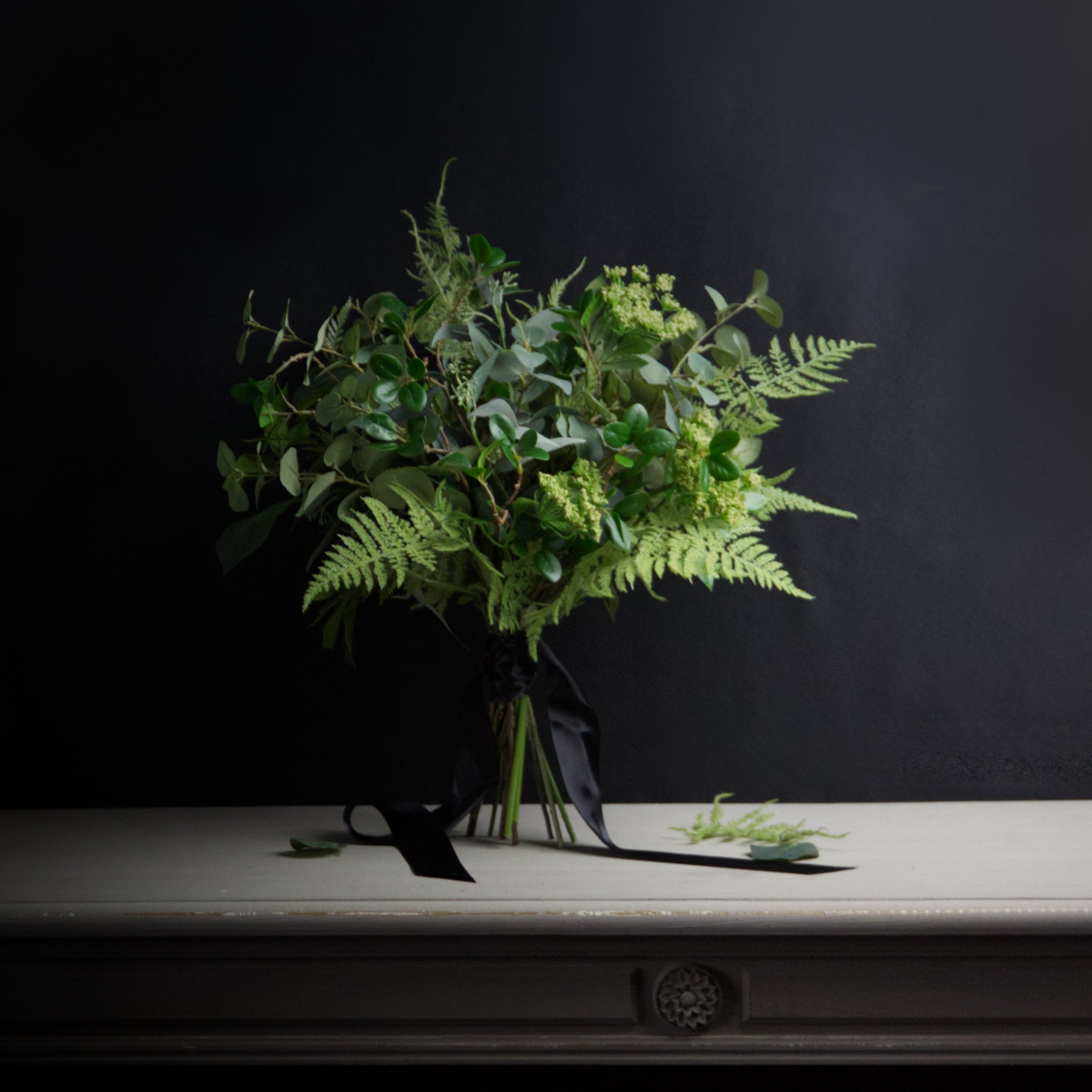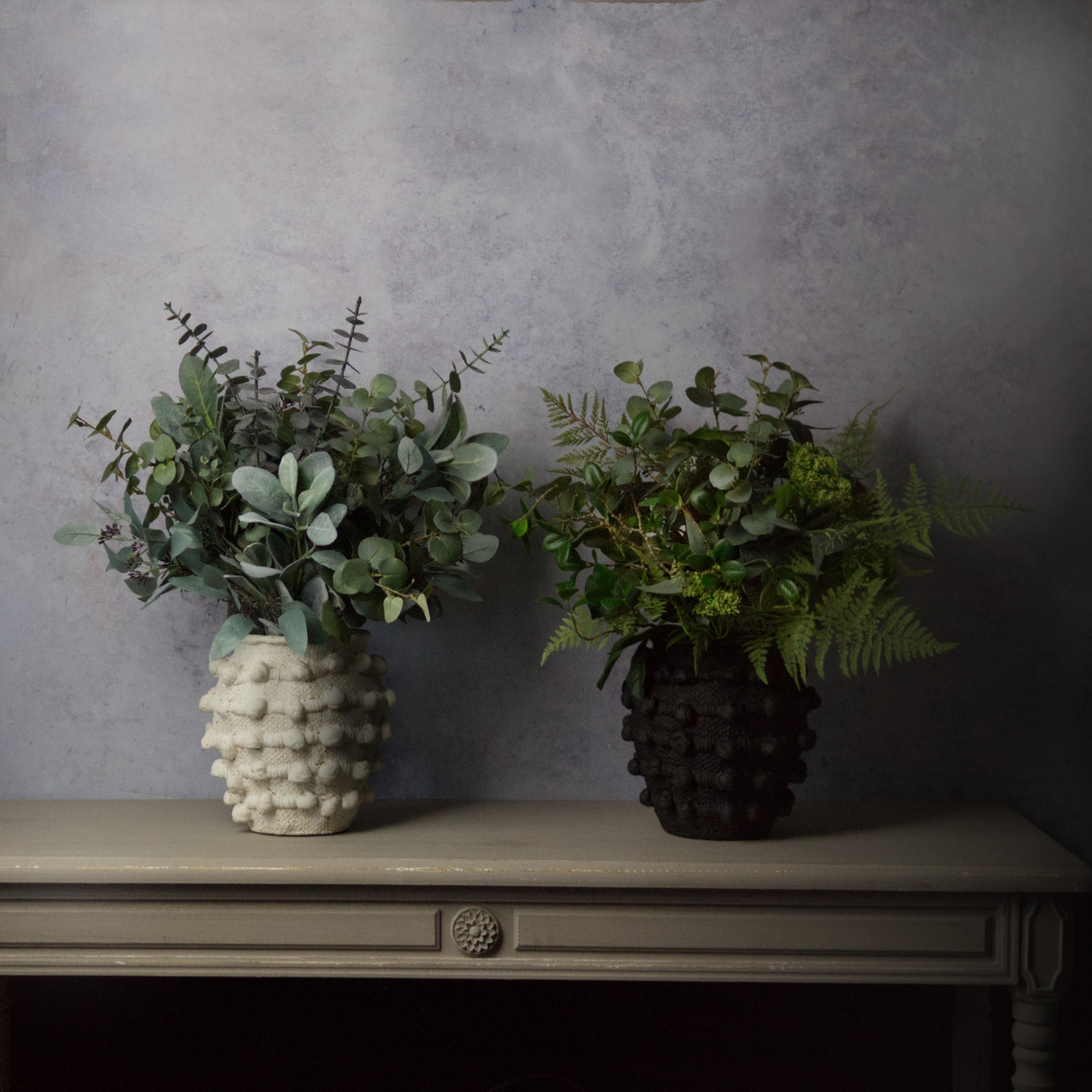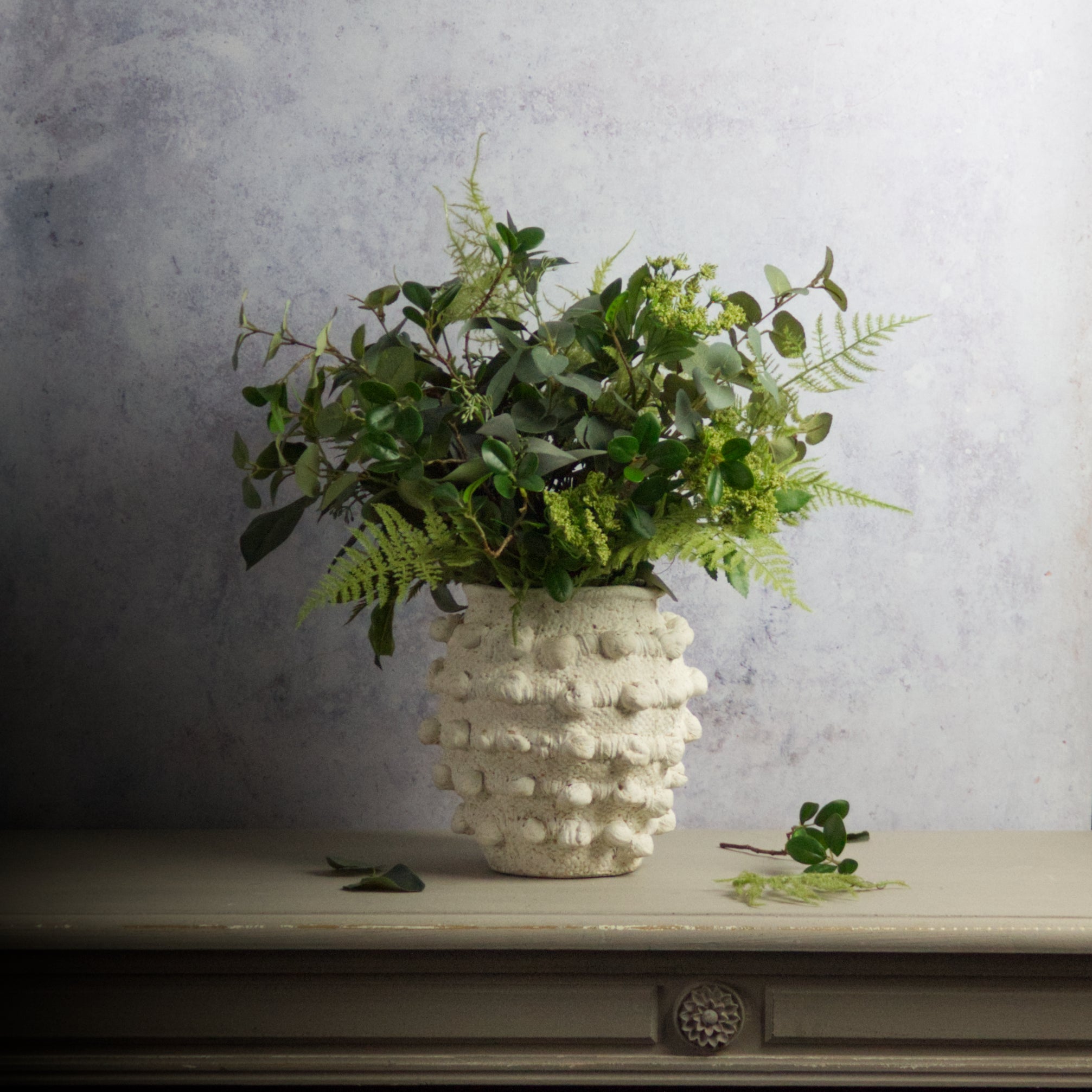 Eucalyptus and Fern Foliage Arrangement
If you're sceptical of faux flowers, try our foliage-only arrangements? You can add just a few real fresh flowers and turn a low cost option into a fabulous display that you can change up with the seasons!
There are two styles to choose from. This style consists of a variety of different ferns, cow parsley and eucalyptus stems. Works well as just an organic splash of greenery in your home, or with white viburnum in the Spring/Summer or berries in the Autumn/Winter.
All our stems are sealed at the end so they can go into water if you choose to mix with fresh stems.

This beautifully gathered 'faux-liage' arrangement is available with or without the vase.
Approx. dimensions: 40cm(H) x35cm (W)