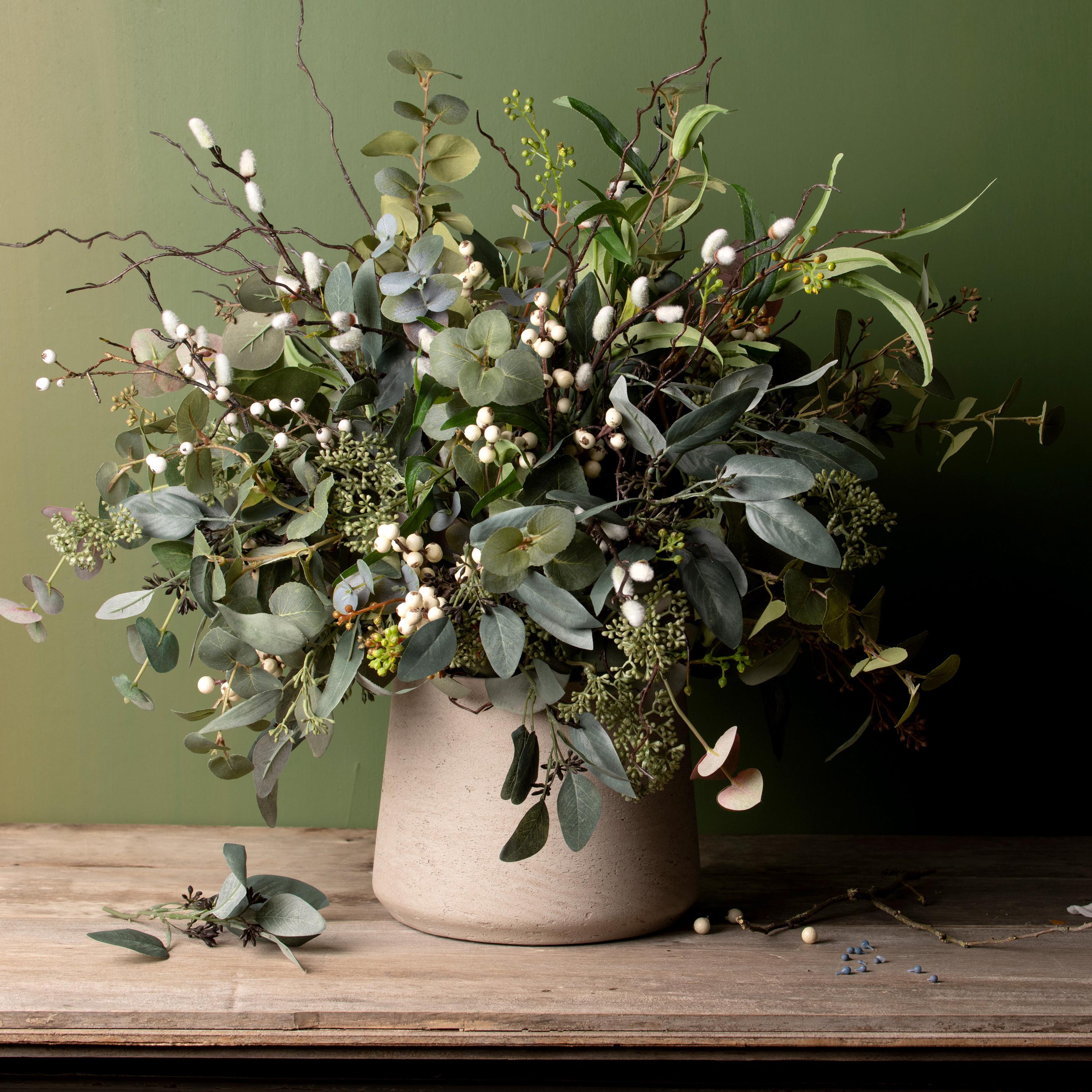 Spring Eucalyptus (Medium)
 It doesn't matter what other colours are going on in your home when it comes to adding greenery. Greenery, whether it's real or faux , refreshes and invigorates areas of the home like nothing else!
The trick is to look at faux flower arrangements in the same way you would any other accessory. Our 'Spring Eucalyptus' arrangement adds a layer of texture and shape which really softens a room -effortless and sophisticated!
 Stone pots included in the design.
 Approx overall size:
Large: w 50cm x h 50cm
Medium: w 35cm x h 35cm