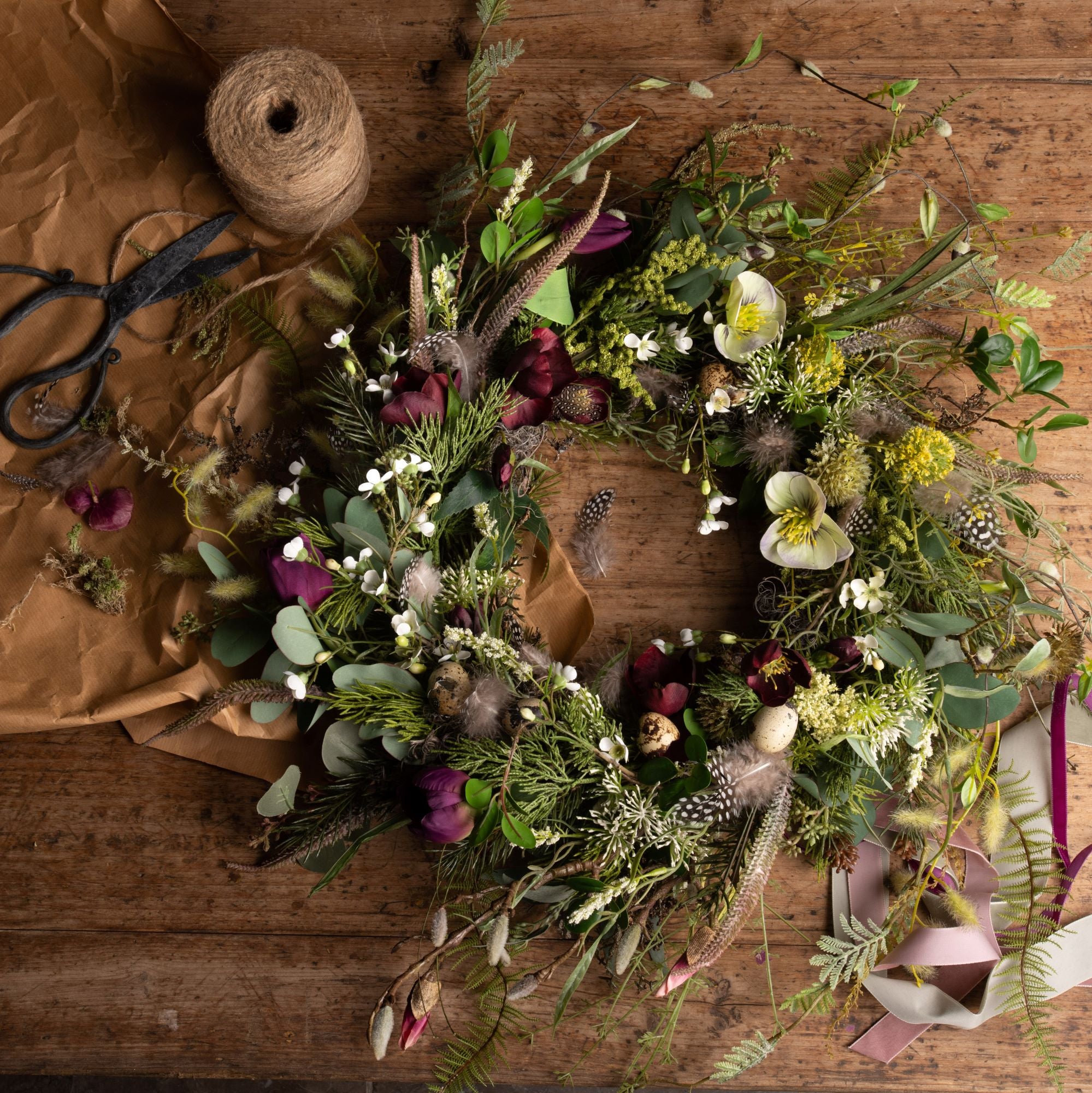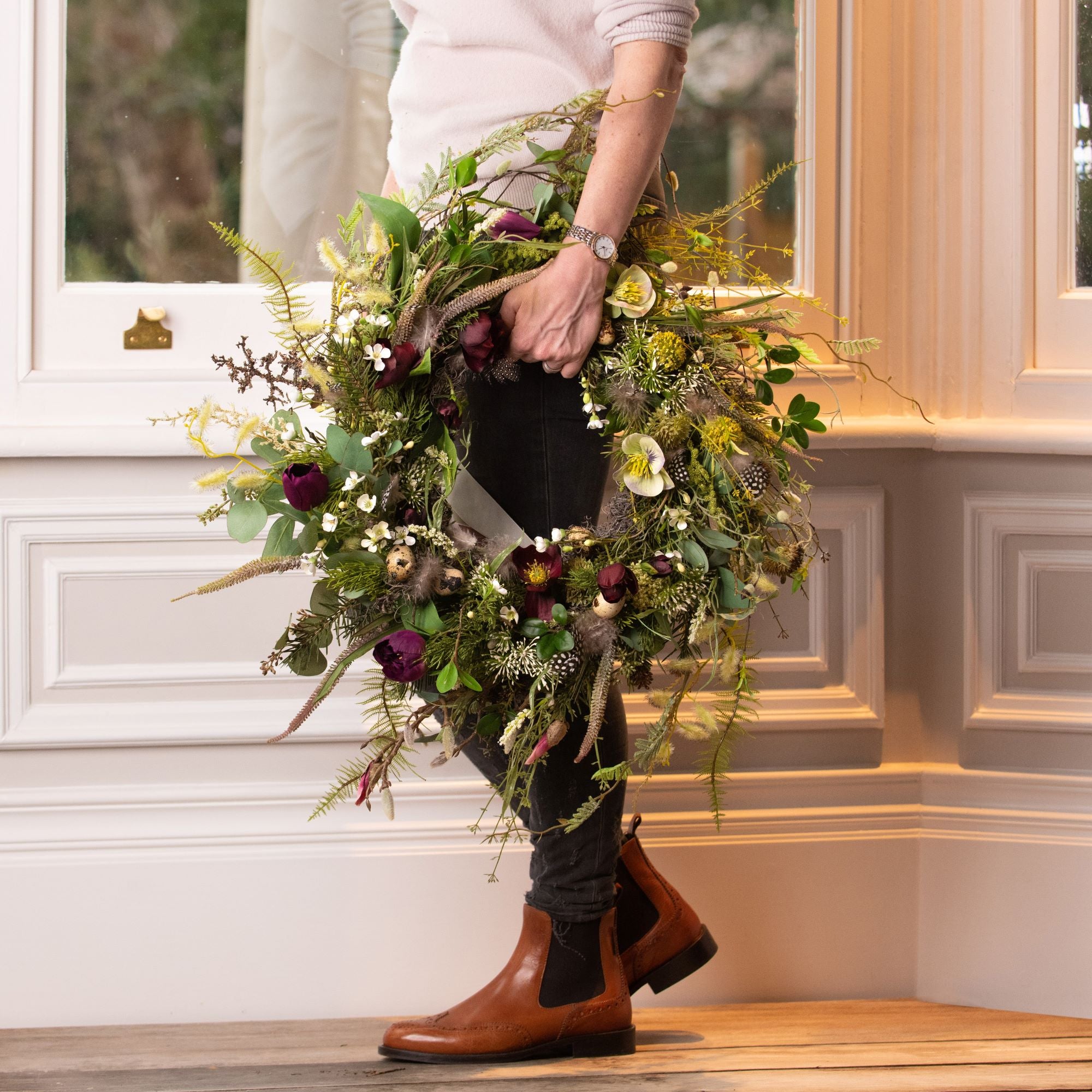 Purple Nesting Spring Wreath
Even though we deal with fauxs, we like to follow the seasons and are inspired by quintessentially British blooms and native foliage -from beautiful blossoms such as cherry and magnolia to delicate blooms of spring such as hellebore and muscari to the gorgeous training foliage of pussy willow and forsythia.
As ever the palette is carefully curated with native foliage and branches and essential to a well-balanced look. Trailing greenery or spiked allium adds tons of texture and a naturalistic feel which is key to our informal, wild aesthetic.
We've even added quails eggs and guinea fowl feathers to create the perfect Easter nest!
Dimensions:
Medium -worked on a 30cm wreath base, some foliage does sprawl out to 50cm
Lead time: Currently 7 days plus delivery