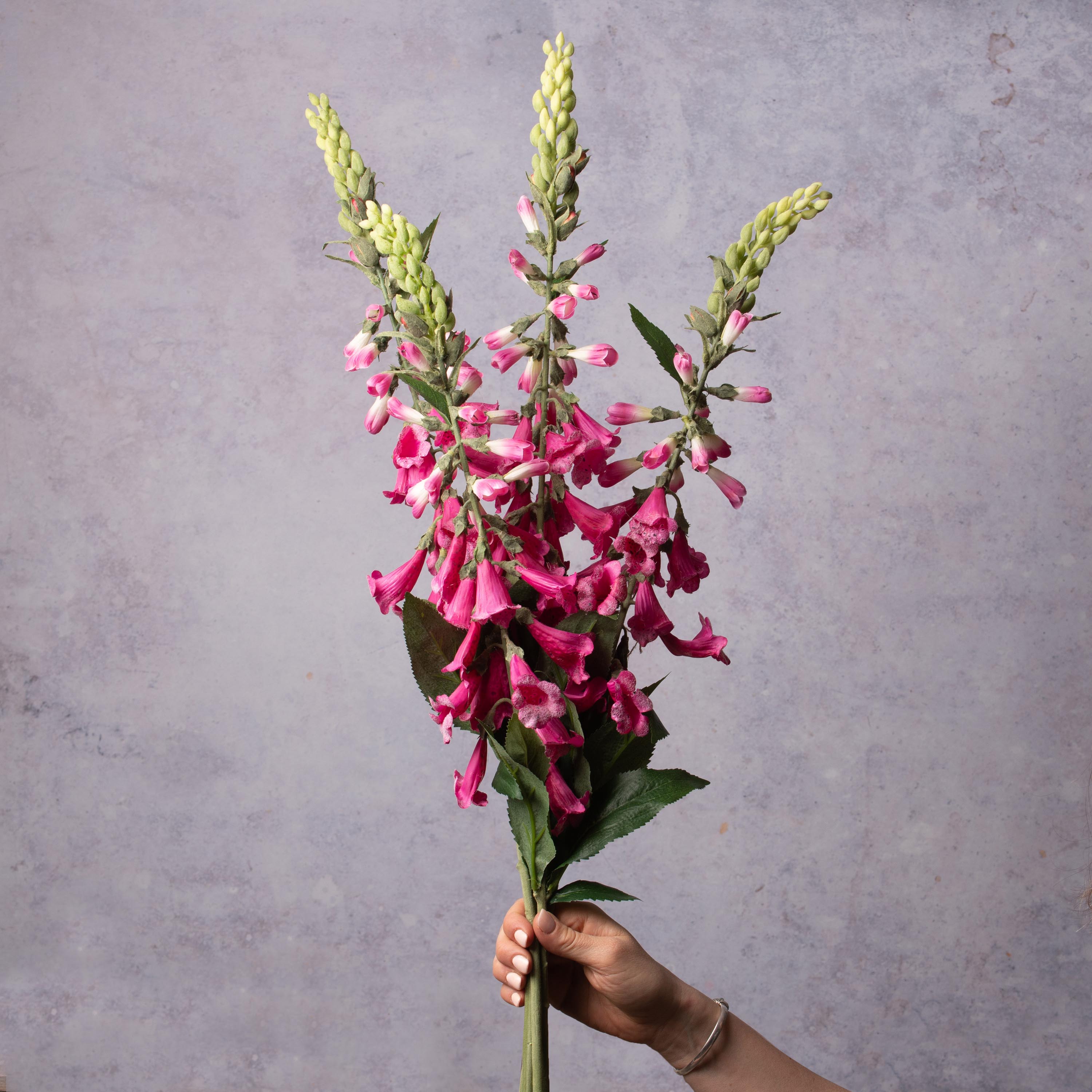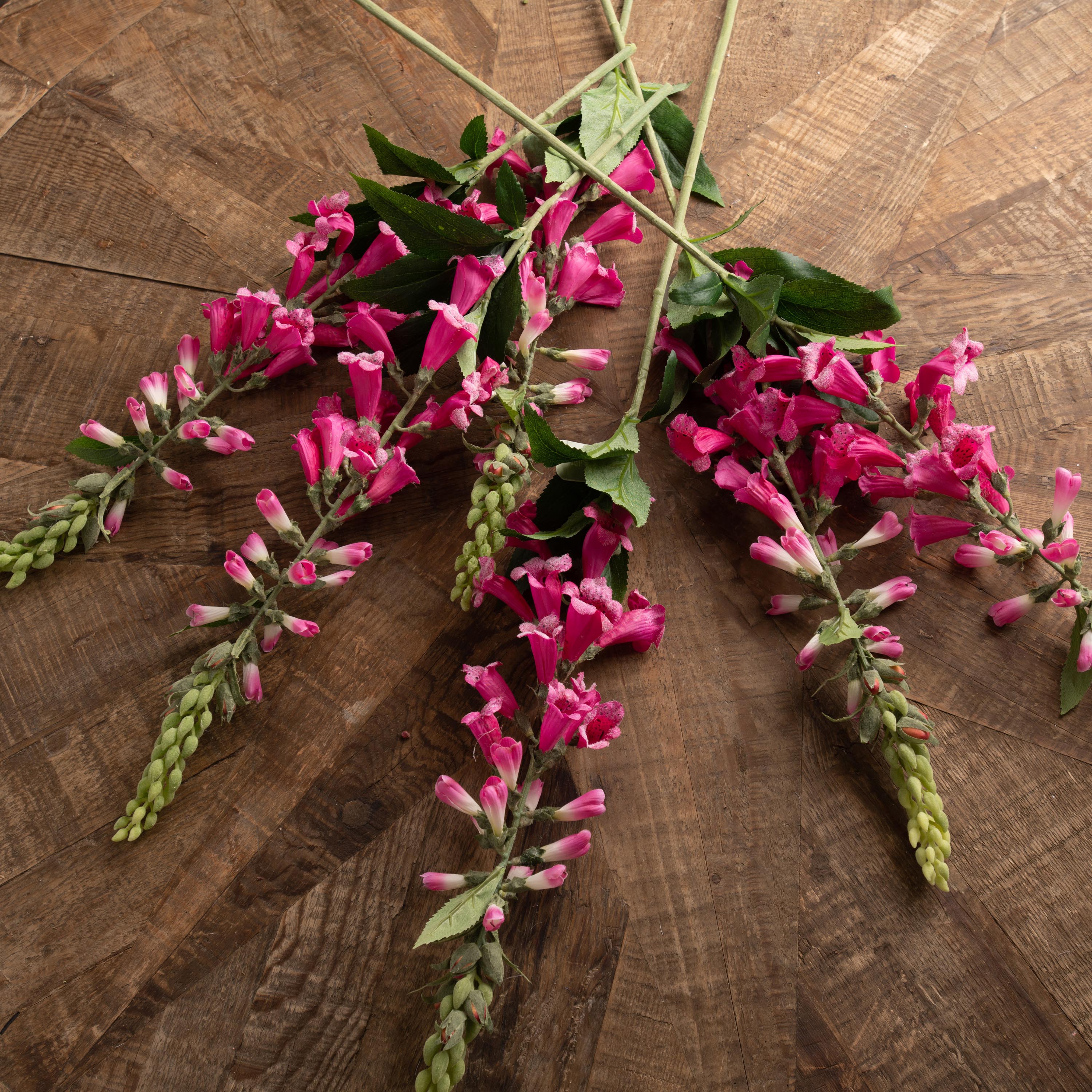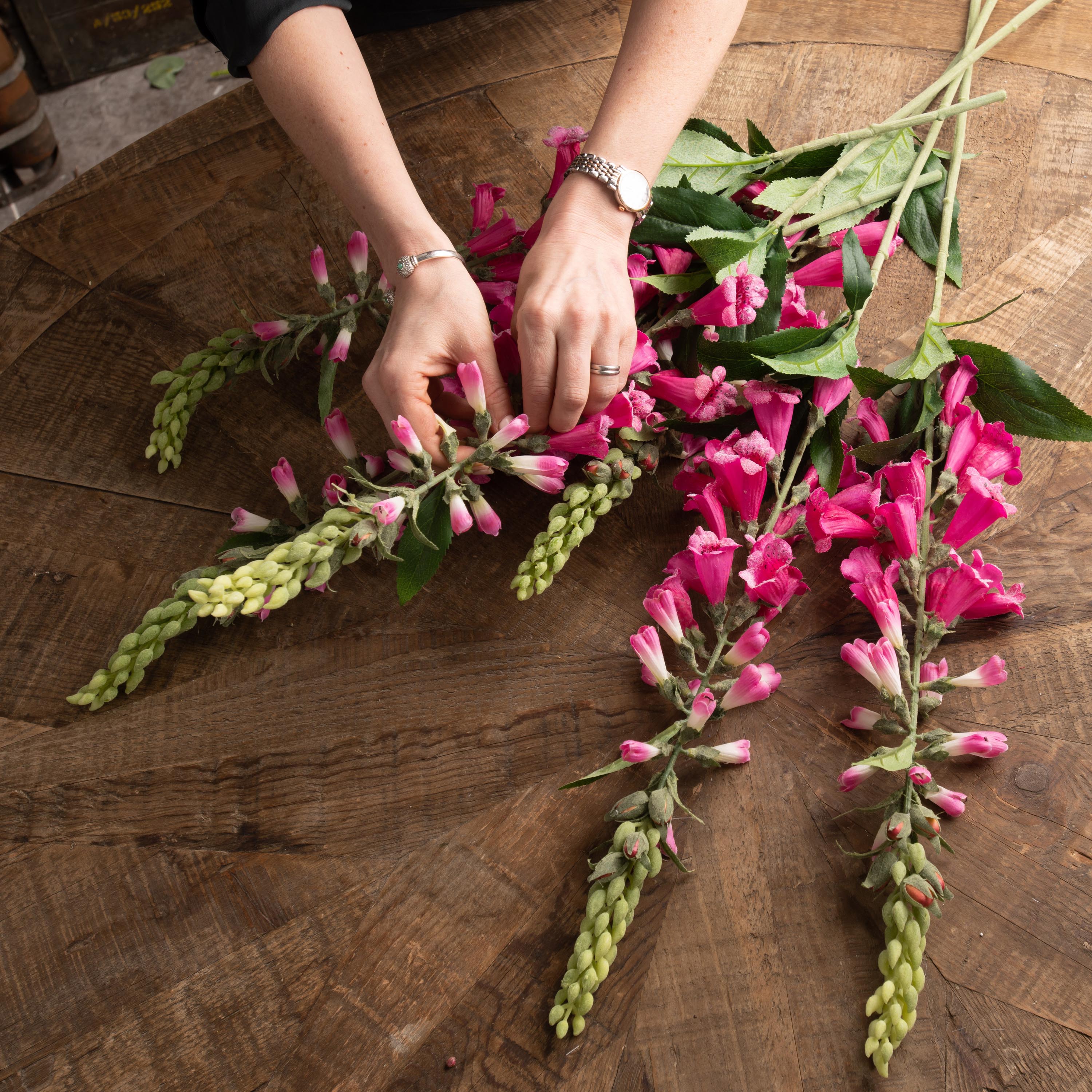 Hot Pink Foxglove
We are big fans of pink!
Hot pinks really add an element of the unexpected and therefore create a bit of intrigue and interest to your interiors. The trick when using accent colours is to vamp up the intensity -think hot, punchy pinks for real impact.
These brilliantly pink foxgloves will enhance any surface that you put them on. You only need a few to make an impact as it's their colour that does the talking!
Each stem is hand painted and can be manipulated to create a beautiful and incredible natural display.
Stem length: 97cm.