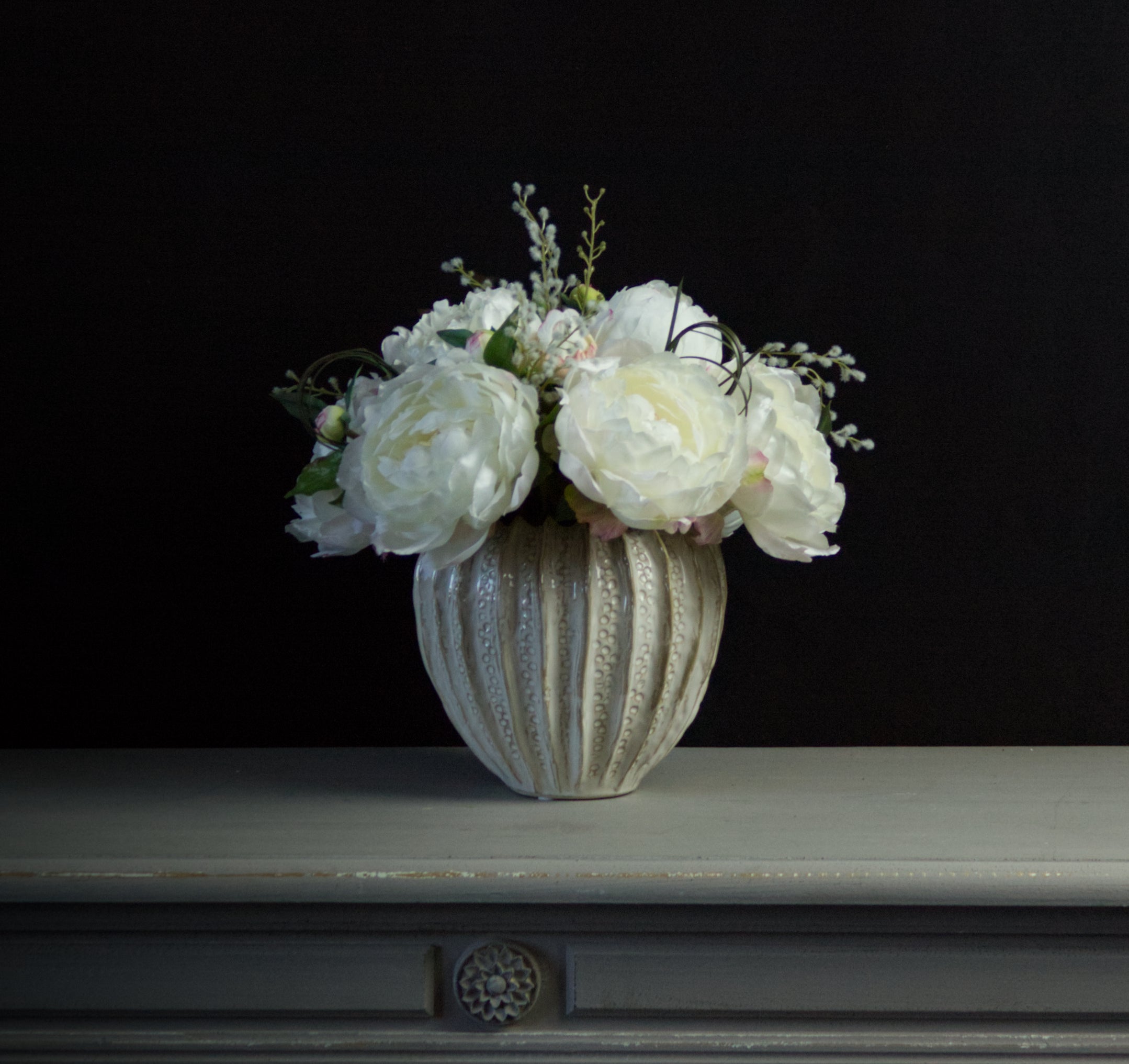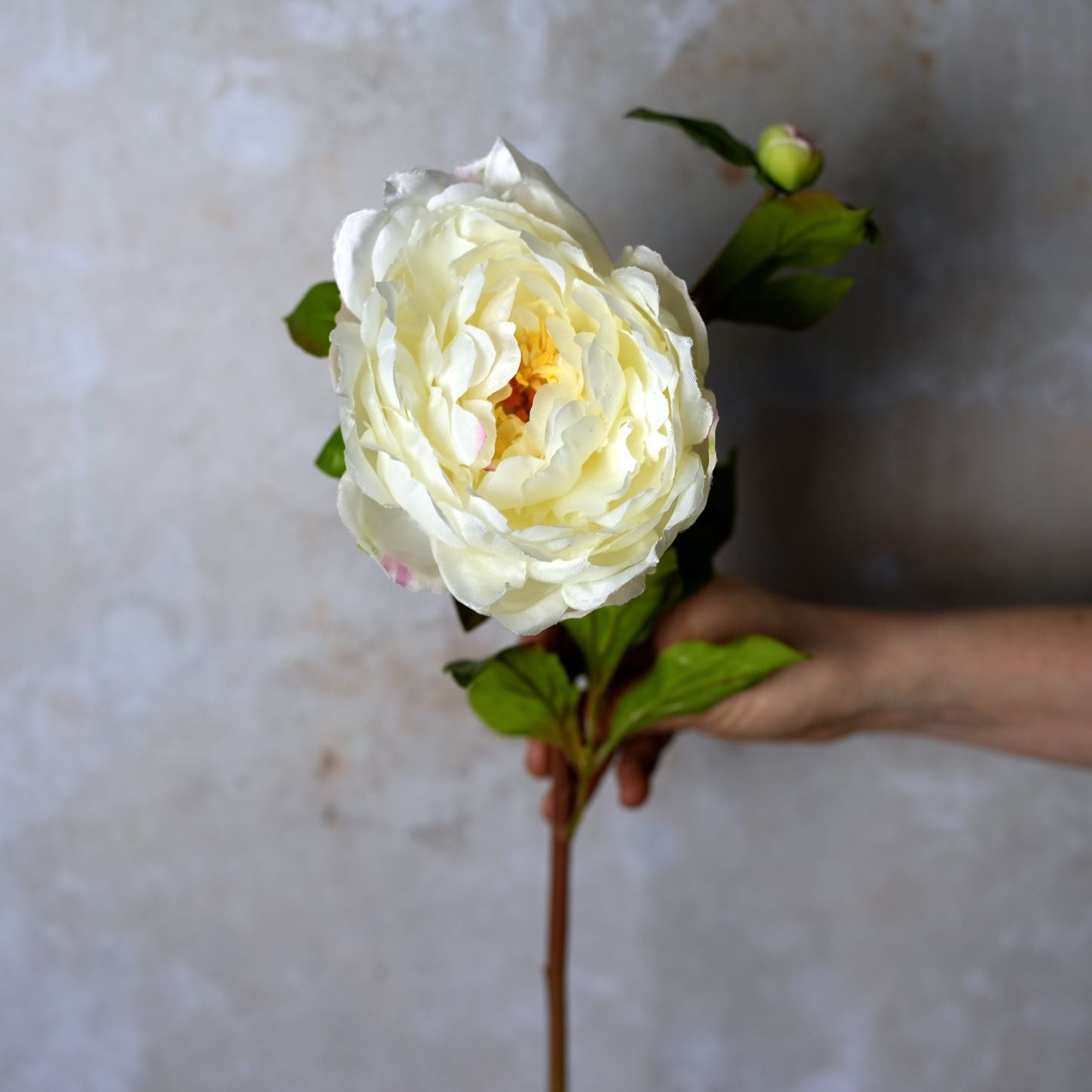 Peony (Open)
This perfect artificial white open peony has a large full blown white bloom with a bud and glossy leaves.
Instantly decorative, this stem looks fabulous on its own in a simple vase. Style on a bedside table on top of a set of books for an instant refresh. Alternatively, create a simple yet striking design by bunching together on their own.
As with all our faux stems, they are easy to bend, mold or trim to the perfect size with garden secateurs.
Stem Length: 50cm